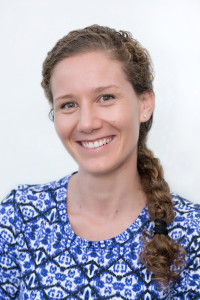 Hello there, I am Gisela Kriek. I attended the University of the Western Cape in South Africa, where I completed my training in Naturopathy. I have attended various additional courses after my studies including "Applying Functional Medicine in Clinical Practice".
As a naturopath, I have worked in private practice in Cape Town, South Africa, until we relocated to Melbourne in 2015. I pride myself on thorough investigation, and focusing our treatment on the underlying imbalance that may be contributing to your complaints. It does mean that I earned the nickname "Sherlock Holmes" from one of my lecturers, so I tend to ask a lot of questions. I am passionate about helping people shift towards better health, and those questions are what help me to achieve that. I believe that each person has a wealth of knowledge about their body and by asking the right questions, I can ascertain what is at the core of the problem. Involving you in the journey is a fundamental part of my process. I utilise physical examinations and observations along with case taking.
On a more personal note, I am a pianist, fitness enthusiast and home body. My sports include mountain biking, jogging and squash. Yoga and dancing are also sports that I enjoy intermittently. At home I spend the weekends in the vegetable garden, and I am always expanding my culinary skills cooking up something nutritious and delicious in the kitchen.
I was raised in Zimbabwe. We were fortunate to have a very healthy lifestyle: clean air, fresh organic food, great support networks and overall just a perfect life. My dream as a little girl was to have a health farm with my father on our family farm. Unfortunately we had to leave Zimbabwe and this dream could not be realised, but my dream changed into such an exciting journey as a Naturopath where I am able to help people in a similar fashion. My father is a veterinarian and my mother is a physiotherapist, so the healthcare field has always been of interest to me. Prior to moving to Melbourne, I spent 10 years living in the beautiful city of Cape Town, and now I find myself in an equally beautiful and diverse Melbourne. I am so glad to share this journey with my husband, Richard, who is just as passionate about helping people as I am.